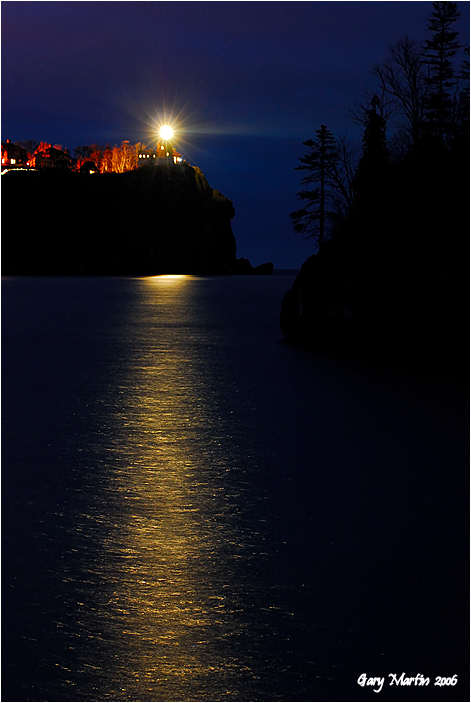 November 10th, 1975 the Edmund Fitzgerald and all hands were lost west of Whitefish Point in a horrific storm on Lake Superior. Every year on the anniversary of her sinking, the lighthouse at Split Rock holds a commemorative event... The names of the crewmen are read and then a ship's bell begins to toll...
30 times, once for each lost member of the Edmund Fitzgerald 's crew and the 30th time in memory of all sailors lost at sea. When the last tollling of the bell dies away, the Fresnel lens in the lantern room is lighted again and its beam sweeps across the waters of Lake Superior on which the Edmund Fitzgerald once sailed...
This photograph of the ceremonial lighthing was shot November 10, 2006, the 31st anniversary of the event...