The Halloween Weekend Gale!
Again on Halloween weekend we had high winds out on the lake that were sustained in the range of 30-40 mph with higher gusts. This gale swept across the lake from the southwest so it didn't produce waves as large as when they come down out of the NNW, but the storm still produced 10-12 foot waves according to the NOAA GLCFS page shown below.
Click the image above to load a 14 frame animation of one of the waves hitting the pier! If you're on a fast internet connection, there are links to two larger files with tansition effects built in. The "medium" file is 5.6 Mbytes, the "large" file is 10.1 Mbytes and a fast internet connection is recommended.
Click HERE to go a gallery showing still images of these fierce waves!
Click HERE to go a second animation gallery.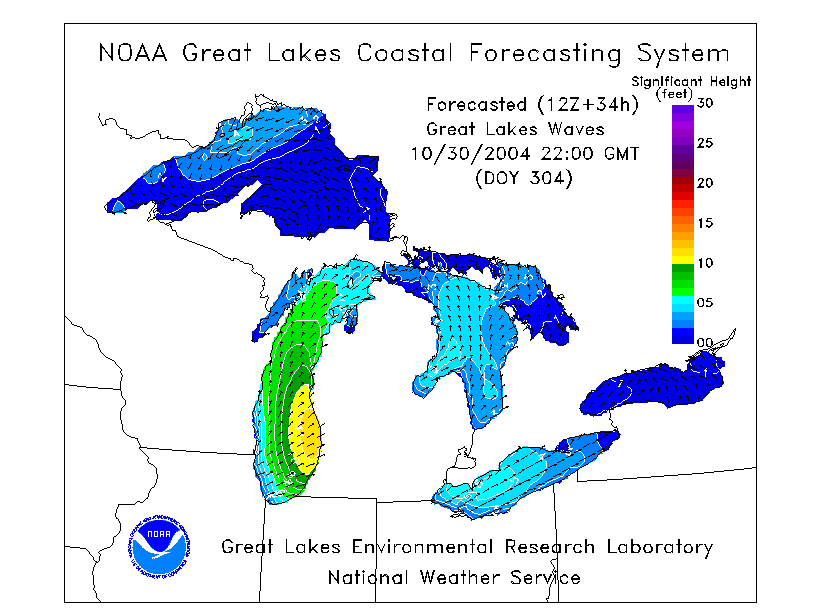 Image courtesy of NOAA
Link to NOAA GLCFS Animation page - Click HERE
(Requires that you download an install a piece of Java script to run the 60 hour forecast animation.)